One of the essential things in baking are pans. Choosing the right baking pan for your baking needs is necessary. One cannot bake a cake without baking pans or have a hard time doing without it. Baking pans are essential in producing a good product in baking. The right pan can make your baking easier, especially when baking cakes. It reduces errors during baking cakes. And it is a great help for people who want to bake their cakes. Every experienced baker knows the importance of choosing the right baking pan. Here are six baking pans you can select in creating your most work of art.
This non-stick pan by BROOKLYN BROWNIE is a heavy surfaced baking pan. And it comes with a built-in slicer, ideal for making brownies and cookies. You can also bake bread, cake, and other pastries as well with this pan. This pan provides easy baking for people who have not experienced in baking. Thus, an excellent way for new bakers to learn how to bake properly. Like this product, made to ease your workload during baking.
This springform pan by Hiware includes three pieces of non-stick pans. It comes with three different sizes. And this product is an excellent way for people to make three-layered cakes. Each size can be individually used depending on your preference. Thus, making this product by Hiware a versatile product, as it offers a variety of options. A cost-efficient yet effective product for people who want to bake their cakes at home.
These layered pans by Wilton specially made for making round multi-layered cakes. One can easily make a stack of cake, as this product can make five layers. These pans provide easy baking for people who are not professional bakers or chefs. Especially, when baking layered cakes which need will and time. This product makes it possible to bake layered cakes even for amateur bakers. Thus, the perfect baking pan for making your rainbow cakes.
Another product of Wilton, are these layered loaf pans. These pans provide ease in making loaf cakes as they are non-stick and easy to clean. Thus, providing convenience for bakers especially the amateur ones. Baking layered loaf cakes have never been easier as it will take your time in half. You will never have to bake loaf cakes in batches anymore.
This baking pan by Baker's Edge is durable and non-stick. It specifically made for baking brownies. It helps in circulating the heat, makes your cooking time faster. When using this pan, it will also create chewy edges on your brownies. Thus, preventing burnt brownie edges. A great pot to make your brownies worth boasting for.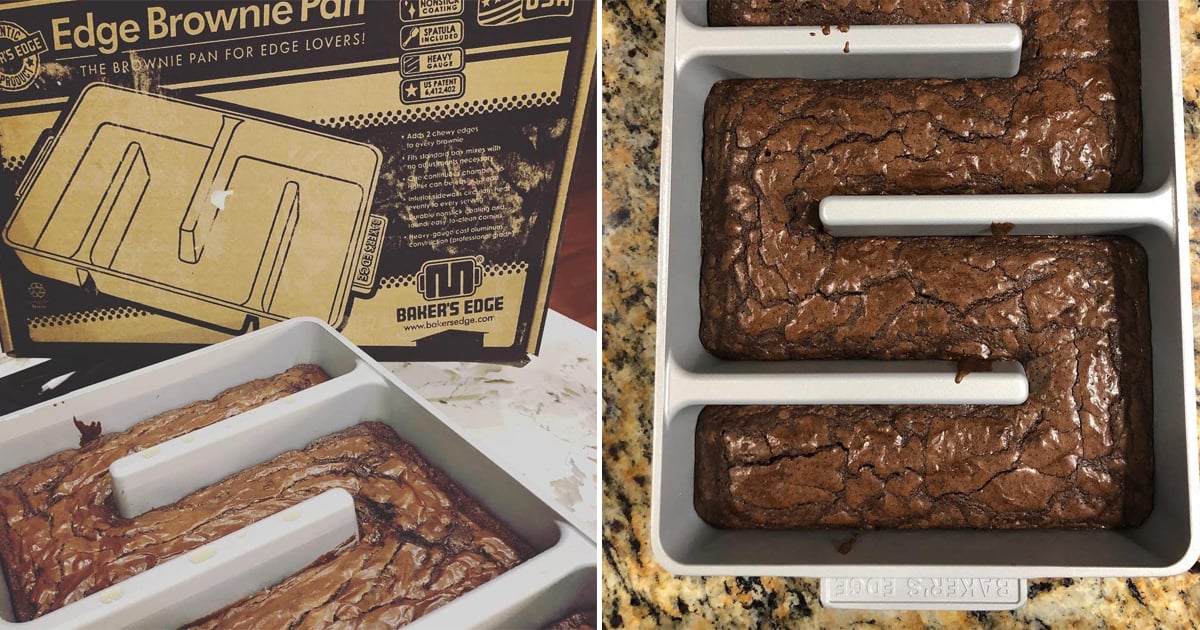 This bundt pan by Nordic Ware is nonstick and durable. And it provides ease in baking and transferring the cake into a serving tray. It also has a unique curve design, creating another dimension in your bundt cakes. Thus, best for beginners to try their skills in creating their very first bundt cakes. Since bundt cakes need precise molding skills especially flipping them over to serving.
Conclusion:
Baking is easy if you have the proper equipment. It only requires dedication and will to follow each step of the recipe and instructions. A great way to bake cakes is the use of baking pans that provide ease and reliable hold when baking these cakes. The pans above are the best in their categories. They are the best selling, and in demand, baking pans available in the market.